Fast Water Heater Repair Service from the Experts on all Gas, Electric & Tankless Water Heaters.
Black Mountain
Water Heaters
Call
858-240-9195
Same Day Service, Upfront Pricing &
Service Guarantee
Black Mountain Plumbing & Water Heater Service Promise
All water heater systems are not created equal. The wrong setup
could affect your home, your comfort and your wallet.


At Black Mountain Plumbing, we help you make ideal water heater decisions for
year-round comfort. Our team promises to solve all your water heater issues
the first time, every time. Black Mountain Water Heater services - satisfaction guaranteed!
Contact us today at 858-240-9195 today to schedule an appointment!
Water Heater Installation
We install state-of-the-art high efficiency gas, electric and tankless water heaters.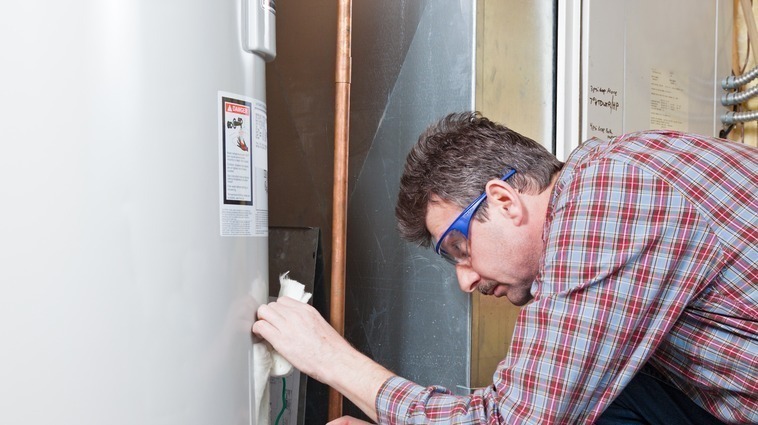 Water Heater Repair
Having trouble with your water heater? We can discover possible repairs to save you the expense of a replacement.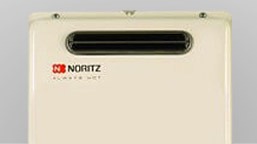 Tankless Water Heaters
Tired of running out of hot water? Then a tankless water heater may be just what you need. Abundant hot water plus energy savings as well.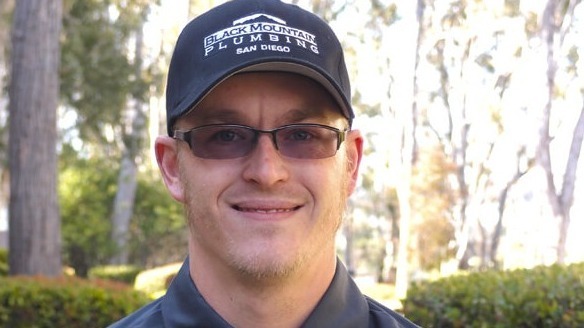 Commercial Water He

aters


We can service a variety of water

heater

systems in commercial properties.

Black Mountain Water Heater Services
Receive $20 OFF


Any New Service Call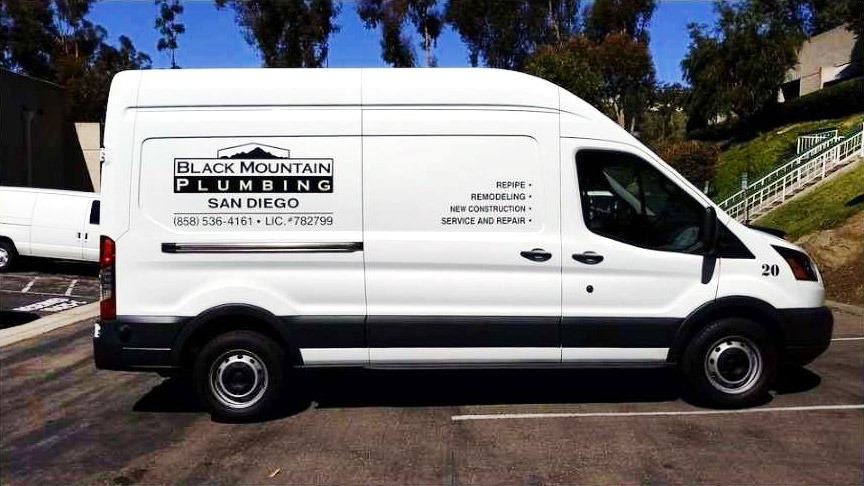 Same Day Water Heater
​Repair and Installation Services
If your water heater is not performing at optimal levels, then you are likely in for a lot of short or cold showers. At Black Mountain Plumbing and Water Heaters, we can quickly and affordably fix all your water heater problems the right way, often on the same day you contact us.
We are San Diego's premier water heater service team, offering a full service guarantee & experienced plumbers.
INSTALLATION
Expert installation of your water heater. Save time and money with award-winning service.
REPAIR
If you need quick repair, we offer it for homeowners and businesses.
SERVICING
Quick and regular servicing of gas, electric, on demand and tankless water heaters.
MAINTENANCE
With routine professional maintenance and flushing your water heater will serve you for well for many years.
COMMERCIAL WATER HEATER REPAIR
We can work on a variety of water heater systems in commercial properties.
SEASONAL MAINTENANCE
We recommend scheduling preventive maintenance calls to keep your water heater running at top performance.
Get a Water Heater Assessment
Check Out Our Customers Reviews
See why others love our 5-star service!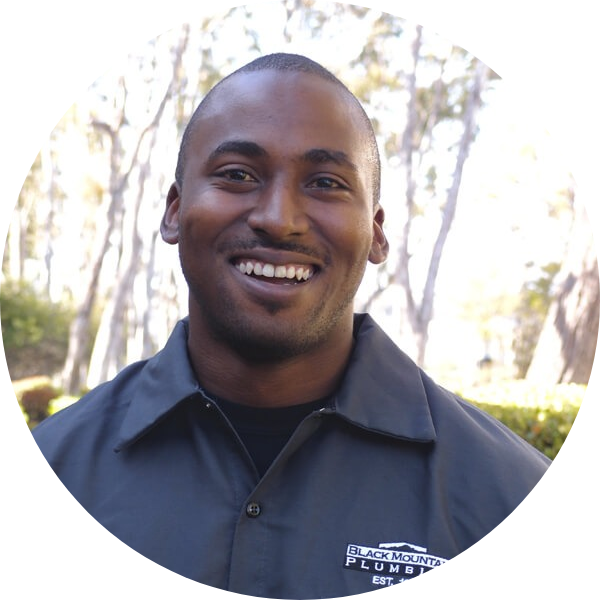 RUSSELL M.
Black Mountain has been my go to company if I need a plumber. Recently I had to get my hot water replaced. Solomon from Black Mountain took the time to explain the work, did a high quality job installing the new hot water heater and associated hardware, explained what was needed to properly maintain the hot water heater each year and did a thorough job cleaning up the job site after completing the installation.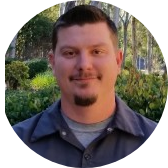 Will H.
Our new water heater is working great. We got a professional installation that was done in one visit and within the time frame they set up. We knew we would need some code upgrades since the old heater was, well, old. Black Mountain did not gouge us for the upgrades, just did what needed to be done. Their base price plus code upgrade still ended up as a very reasonable price. We are totally satisfied with Black Mountain and would call them again with total confidence.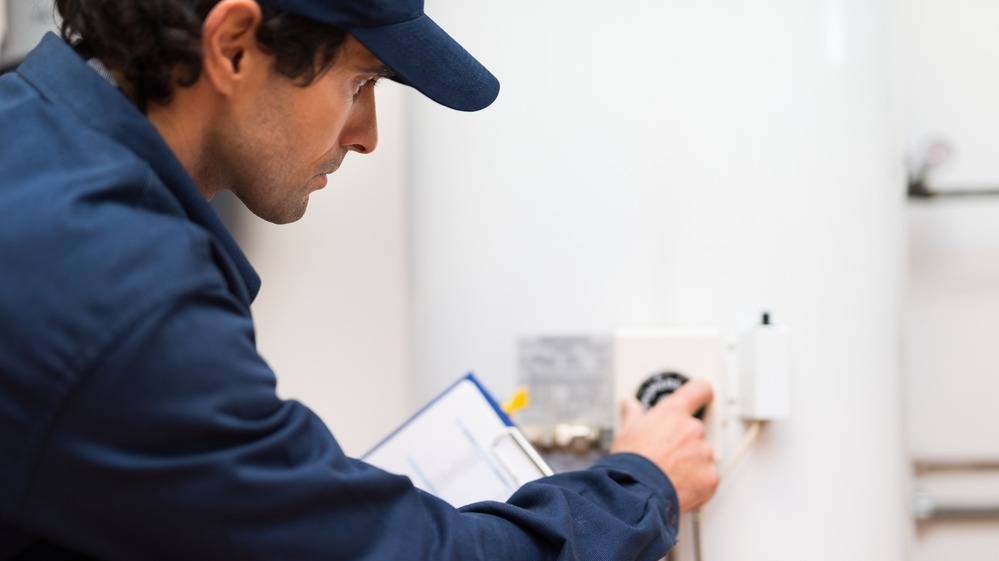 Which Water Heater Is The Best For Your Home?
If you're in the market for a new water heater, our team will gladly calculate the ideal size for your home. Our main priorities are always quality, price and long term energy savings. Our team works directly with all the major manufacturers to fit any layout or budget!
Call Us Today 858-240-9195
How to Light a Pilot Light
f you woke up to a cold shower, there's a good chance the pilot light on your water heater has gone out. Learn how to turn it back on and you'll be known around your house as the keeper of the flame.


You will need a gas-powered water heater, and a lighter or matches.
Optional: a flashlight.


Gas vapors can be dangerous. Check around the gas heater and lines before igniting the pilot. If you smell gas, or suspect a leak, turn off the supply and call the utility company or a professional like Black Mountain Plumbing for help..


Step one: Turn the temperature knob on the outside of the unit to the lowest setting. Use a flashlight to see the small parts and lettering on the water heater.
Step two: Find the metal access panel under the knobs near the bottom of the heater and remove it. Also, remove the inner-heat shield panel. Look inside for a flame—if you see one, the pilot is already lit and is probably not the source of the problem.
Step three: Turn the gas control knob to the off position and wait a minute for any leftover gas to clear the line. Blow gently through the access door to disperse any remaining gas vapors.
Step four: Now turn the control to the pilot setting and hold a lit match or lighter in the opening near the end of metal pilot supply tube. Some models require you to press and hold a button that says pilot, instead of a knob.
Step five: Press and hold the reset or pilot button on the control box until the pilot lights and continue to hold it for 60 seconds after the pilot is lit.
Step six: After 60 seconds, turn the control knob to the on position.
Step seven: Repeat the process once if the pilot did not light the first time
Step eight: Replace the access panels to the heater and set the temperature knob to the desired setting. Wait a while for the tank to heat up and you're back in business
Don't Let

a Cold Shower

Ruin The Day!
Black Mountain Plumbing has skilled technicians on call that can solve all your water heater problems right away!
Who We Are
San Diego's Most Trusted Plumbers
Black Mountain Plumbing, Inc. was founded to make a real difference in our client's homes and businesses. We pride ourselves on being honest and dependable while providing complete plumbing solutions. From water heaters and kitchen and bath remodels, to drain cleaning and plumbing repairs, we will go above and beyond for you.
With 25 years of excellent customer service, we are fully committed to solving all your plumbing and water heater needs. Contact us today at (858) 240-9195.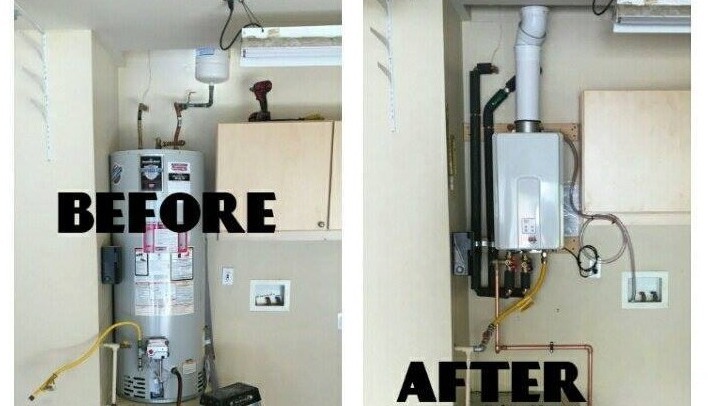 Myths About
Tankless Water Heaters
Tankless water heaters have a number of benefits, including space efficiency, low utility costs, and instant hot water. However, they are not right for everyone. Their initial cost is considerably higher, and they often cannot supply enough hot water for simultaneous users, such as someone showering while someone else does laundry. Before purchasing one, examine your budget and your use patterns.
Call Now 858-240-9195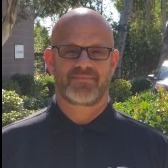 We take great pride in delivering 100% client satisfaction every time!
Scott Ferrell, CEO
Frequently Asked Questions
How long do water heaters typically last?
The older the water heater, the more likely it is to break down. As a general rule, a tank style water heater will last, on average, 8 to 12 years.
Why can't I get my pilot light to light?
If the pilot doesn't relight, if it goes out right after lighting or if the pilot light keeps going out by far the most common cause is a bad thermocouple.
How often should i have my water heater inspected and flushed?
A water heater needs regular annual maintenance for top performance. A water heater flush clears out sediment and minerals, such as calcium and lime which may impede your heater's performance.




Location
9909 Hibert Street
San Diego
CA
92131

858-240-0195


Hours
Monday 6:00AM-12AM
Tuesday 6:00AM-12AM
Wednesday 6:00AM-12AM
Thursday 6:00AM-12AM
Friday 6:00AM-12AM
Saturday 6:00AM-12AM
Sunday Closed